Myanmar Information Technology Pte. Ltd.
Industries
Engineering & Construction, Operations
Banking
Distribution
Manufacturing
Fast-Moving Consumer Goods (FMCG)
Areas of Expertise
Enterprise Solution Design and Delivery for SAP On-Premise and Cloud solutions
End-to-end ERP solutions
Business Intelligence and Analytics (BI)
Digital Transformation
Mobile Applications & Development
Myanmar Information Technology (MIT) was founded in 1997 with the objective of promoting ICT industry in Myanmar. Since then, MIT has become a leading software house in Myanmar by providing reliable strategic ICT Solutions and Services through highly innovative technologies. MIT owns most of the software market share in Myanmar especially in banking, retail, enterprise systems as well as government sectors.

Strategic ICT Solutions provide not only competitive necessities but also competitive advantages to the organizations. MIT provides a comprehensive range of end-to-end and IT solutions by leveraging our domain and business expertise and strategic partnerships with leading technology providers in the world.

MIT is the first organisation in Myanmar to achieve ISO 9001 certification in Quality Management for the provision of IT Services, Information Systems Development and After-Sales Services. Combining leadership with deep industry and technology expertise, the services that MIT offers include system integration, consulting and business application services, custom software development and maintenance, and project management and implementation.
MIT has been working together to add-value to the multiple industries customers in Myanmar by providing Business solutions to run their business effectively.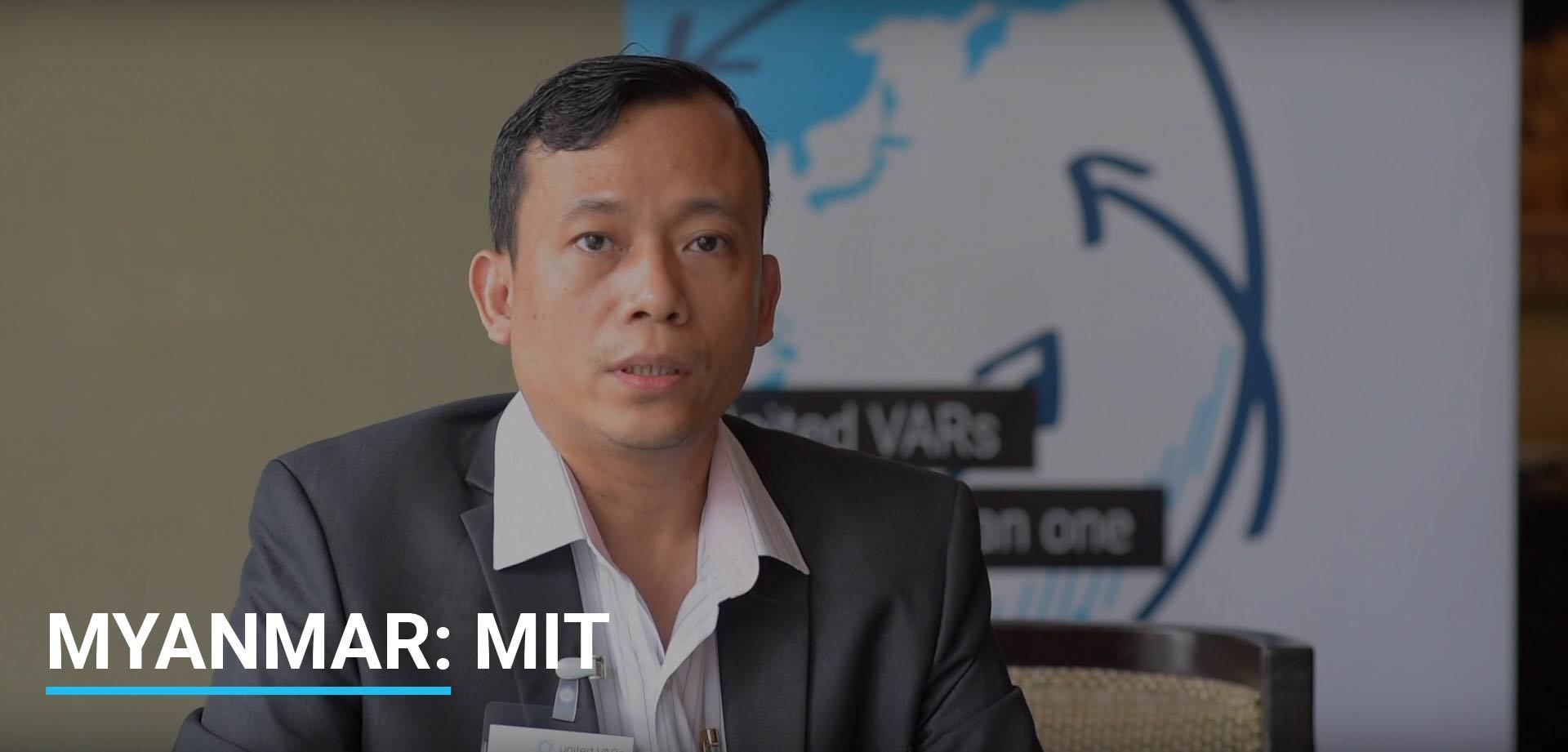 Contact Details
Myanmar Information Technology Pte. Ltd.
MIT Innovation Hub
656 Maha Thukhita Road,
Insein Township,
Yangon, Myanmar.