Solution Partners
Cideon
CIDEON provides advice and support to businesses on implementing innovation and optimising engineering processes to raise performance, customer benefits and business value. They focus on the various sections within design as well as the administration and maintenance of product data through to the integration in inventory control systems.
CIDEON is Autodesk Platinum Partner in the German speaking region, partner to PROCAD, a Platinum Build Partner to SAP SE and software partner to Dassault Systèmes. It employs around 300 personnel at 15 locations in the DACH region. CIDEON is part of the Friedhelm Loh Group, and with the claim "CIDEON - efficient engineering", provides expertise in mechanics and mechatronics as well as in ERP/PLM integration and engineering. CIDEON - efficient engineering.
Visit website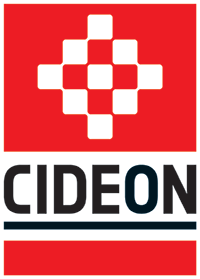 Huawei
Huawei is a leading global information and communications technology (ICT) solutions provider with ranking No.83 in Fortune 500 in 2017.
Huawei is driven by a commitment to sound operations, ongoing innovation, and open collaboration, it has established a competitive ICT portfolio of end-to-end solutions in telecom and enterprise networks, devices, and cloud technology and services. Its ICT solutions, products, and services are used in more than 170 countries and regions, serving over one-third of the world's population.
With 180,000 employees, Huawei is committed to enabling the future information society, and building a Better Connected World. For more information, please visit us on our website. Visit website

ISEC7 Group
The ISEC7 Group is a global provider of enterprise mobility services and software solutions. The company was founded 2003 and is one of the first movers in mobilising enterprises and business processes. Today, ISEC7 serves more than 1.300 numerous renowned companies and governmental organisations as committed customers. The company continually invests in the evaluation and development of new technologies.
ISEC7 solutions, such as ISEC7 EMM Suite, ISEC7 Mobile Exchange Delegate, ISEC7 Mobility for SAP and ISEC7 Mobility Cloud have proven to be ground-breaking in the mobility sector. ISEC7 Mobility for SAP allows access to SAP backend without the need for additional middleware.
Visit website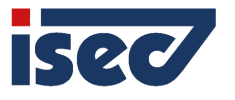 ProcessWeaver
ProcessWeaver offers Inbound and Outbound TMS for Global Logistics. They support all modes (Parcel, LTL-TL, Rail and Ocean). Their TMS suite is integrated with SAP All-in-One, SAP ECC, SAP EWM, SAP CRM, SAP TM, Oracle EBS, Microsoft Dynamics (AX, GP, & NAV), JD Edwards EnterpriseOne, Sage ERP X3, and other home grown / cloud based ERP Systems. ProcessWeaver offers a fully integrated DG Compliance shipping software for planning, manifestation, and shipment visibility has been deployed in 50,000+ locations globally in 172+ countries.
Visit website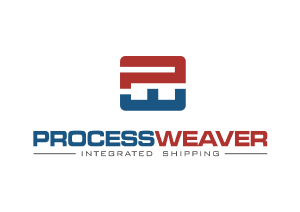 Serrala
Serrala is a global B2B fintech software company. We optimize the universe of payments for organizations that seek efficient cash visibility and secure financial processes. As a SAP Partner, Serrala supports over 2,500 companies worldwide with advanced technology, intelligent automation and personalized consulting. Our comprehensive end-to-end portfolio automates inbound and outbound payment processes as well as the management of related data and documents.
With offices in Europe, North America, Asia and the Middle East and over 550 employees, we are proud to be a trusted solution provider to customers of all sizes and in all industries.
Visit website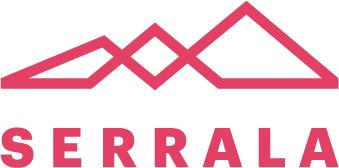 Symmetry
Symmetry ™ is a leading application management and hybrid cloud hosting solution provider with 20+ years of SAP expertise. Symmetry supports global enterprises across all industries through a combination of deep technical expertise and scalable, redundant, high availability cloud infrastructure - all supported by a 24x7x365 operations support model. To SAP partner since 2005, Symmetry is certified in SAP Hosting, Cloud and SAP HANA® Operations.
United VARs VAR's Global Cloud Platform for SAP HANA, the first and only globally connected cloud hosting platform. Working together, we want to give United VARs member companies and their customers a low-risk, high-reward migration path to SAP HANA. Visit website

Business Partner
NEC Corporation
ORCHESTRATING SAP BUSINESS BYDESIGN IN ASIA
NEC Corporation is one of the world's leading providers of information technology services and products. NEC is a leading SAP partner in Asia providing cloud infrastructure, ERP solutions and Big Data in 57 countries & regions, 17 of which are in Asia Pacific, including Japan, Malaysia, Philippines, Singapore, Thailand and Vietnam. NECs areas of expertise include 2-tier ERP capabilities and end-to-end ERP solutions.
Visit website
You would like to become a partner of United VARs?
Your contact person:
Alexander Herfort
Head of Business Development
Ph: +4971178807636
M: +4915153824816
E: alexander.herfort@united-vars.com
As business partner of United VARs, you become part of a few hand-selected partners with access to our business platforms. If you are interested, please contact us.