Analogic
Analogic wanted to implement standard processes and procedures across their global organization with SAP, in order to support their aggressive growth plans. Therefore, Analogic selected Answerthink who had access to United VARs' global network.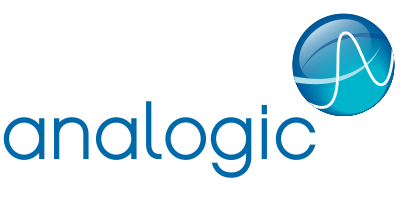 Information
Industry

Life Sciences

Location

Peabody, Massachusetts - USA

Company size

> 500 employees
Website
About Analogic
Analogic creates innovative technology that improves the practice of medicine and saves lives. For over 40 years Analogic has been created by anticipating and solving some of the world's most complex medical and engineering challenges. Today, our specific areas of expertise include developing enabling technologies used in computed tomography (CT), ultrasound, digital mammography (DM) and magnetic resonance imaging (MRI) They also develop state-of-the-art threat detection system for airport checked- Baggage screening as well as motion controls.
Project Overview: Global implementation using United VARs
Key Challenges
Total Cost of Ownership - multiple ERP & legacy systems
Limited scalability
Lack of information visibility & traceability
Growing regulatory environment

Key objectives
Provide systems & tools to close the gap and consolidate multiple legacy systems.
Implement standard processes / procedures across the global organization.
Provide users more integrated business activities.
Support aggressive growth plans
Project highlights
Implementation of SAP ERP ECC 6.0 included core functionality in the areas of Finance, Controlling, Project Systems, Human Resources, e-Recruiting, Purchasing, Inventory Management, Production Planning & Execution, Quality Management, Sales, Logistics and Service. Central Integration of SAP with several third party solutions, such as Enterprise Centralized Shipping, Microsoft CRM, Agile and Hyperion.
Answerthink leveraged UVAR partners to assist with legal and statutory requirements, training, and testing while also providing local language support.




All-for-One & OSC have been engaged to provide support for the 2 largest European subsidiaries, Denmark and Germany.
Added Value for
Solid foundation for future initiatives
Improved operational effectiveness & control
Streamlined best practice business processes across the organization
Global information visibility
Reduced legacy systems Increasing total cost of ownership.
Why SAP
The best integrated solution has been used across our global enterprise
Life Sciences solution with a large installed based.
SAP provides organizations like Analogic capability to implement global standards on a single instance across the business
United VARs members assisted with local implementation