SMP
In 2017, SMP took another step towards its HR strategic goal: Setting up a Global HR. SMP had the complex challenge of reconciling the corporate HR processes within the legal requirements of SMP's local subsidiaries across three different continents: America, Asia and Europe.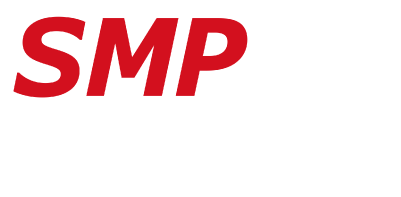 Information
Industry

Transport

Location

Bötzingen, Germany

Company size

> 500 employees
Website
About SMP
SMP is a global company on a growth course. Originally founded in Bötzingen under the name of Badische Plastikwerke in 1959, SMP is now a global enterprise that offers exciting companies and outstanding development opportunities. As part of the Samvardhana Motherson Group, they are optimally networked for reacting quickly to customer requirements and making use of synergy effects.

Project Overview: Global implementation using United VARs
Key Challenges
Different labor markets have different local laws, rules and regulations
Common understanding and acceptance of the SMP HQ, SMP local subsidiaries, general contractors and local subcontractors
Though project time constraints
Time differences between America, Europe and China
Language challenge and cultural sensitiveness
Peculiarities concerning the legal requirements.
Key objectives
Strict adherence to different local legal requirements
Harmonization and consolidation of HCM data structure in SMP countries
Efficient organization and management of employees and their benefits
Respect for project time and budget constraints.
Project Results
The close and clever cooperation between SMP and members of United VARs under the leading umbrella of KWP Inside HR, made the following achievements possible:
A stable global SAP HCM, despite the coexistence of legal frameworks in the single system
Solid data structure for further SAP implementations
Processes and structures harmonization, accepting deviations only when required by legal requirements
Correct, easy and transparent corporate reporting
Consistent time saving through the automation of routine tasks
Application of SAP Best Practices
Added Value for SMP
Consistent time saving, by automating routine tasks
harmonized processes and guaranteed structures
easy and correct corporate reporting
solid data structure for further SAP implementations.
SAP HCM implementation highlights:
01/2017: Start project in Mexico
02/2017: Roll-out to Mexico with Seidor Mexico
02/2017: Start project in Hungary
03/2017: Start project in China
05/2017: Roll-out to China with HAND
07/2017: Roll-out to Hungary with BCS
What SMP had to say?
"Deep knowledge of country legislation is critical When it comes to payroll. At the same time, how do you do that in one country? And how do we monitor the different legal requirements? United VARs' alliance and their strong skill standards have become decisive in addressing this dilemma. "- Mr. Benz, Head of HR Global - Information Systems, SMP
United VARs member