- July 8, 2021, Ratingen, Germany -
Iceland is among the world's leading nations in the roll-out of its Covid-19 vaccination program, thanks to a system developed by Origo to track and control the flow of individuals through the vaccination process.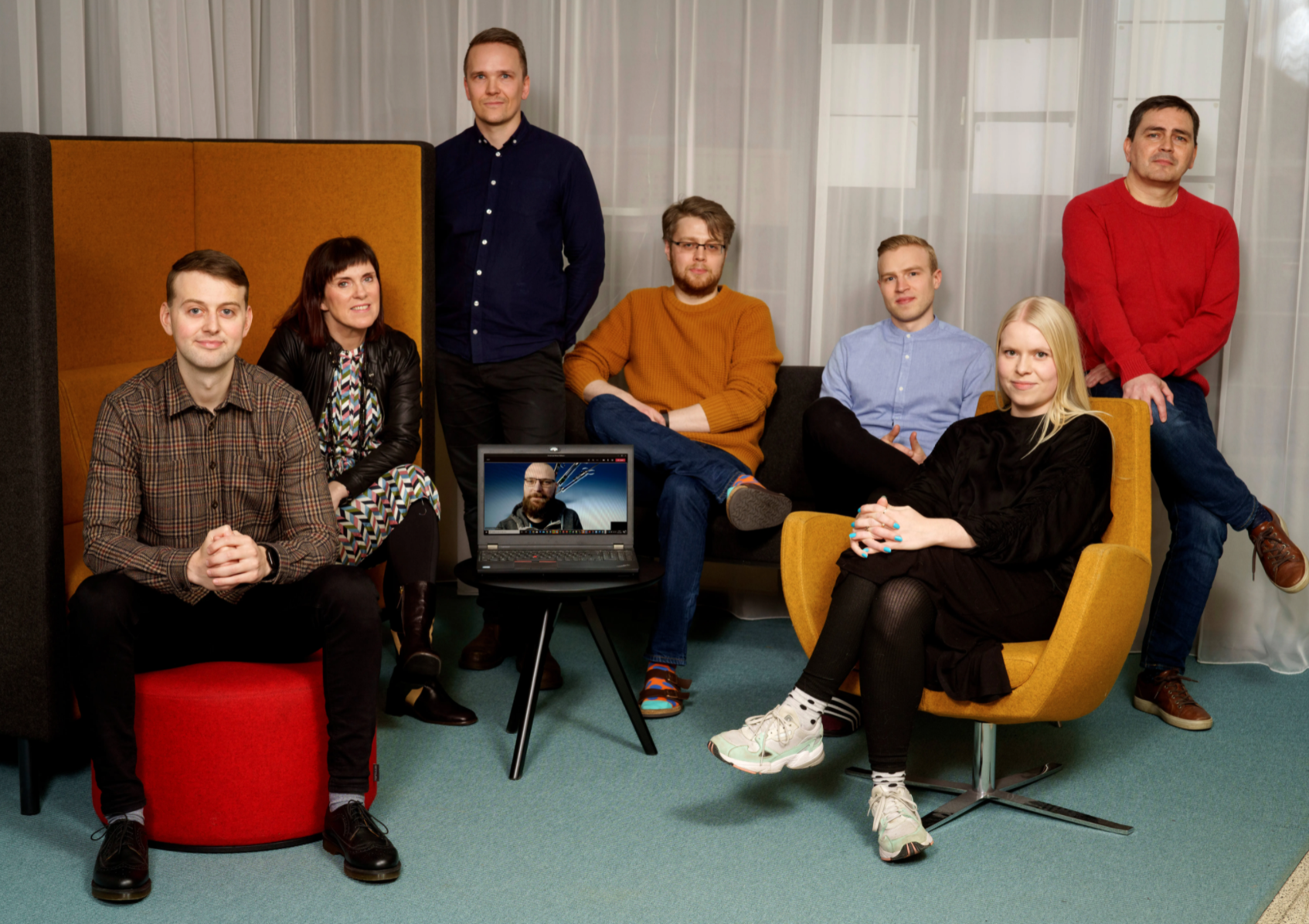 Part of the specialists working in Origos COVID-19 team

How the Origo system works
Iceland is using four vaccines: Pfizer BioNTech, Oxford/AstraZeneca, Moderna, and Janssen. Origo's system keeps track of every individual who needs to be vaccinated and calls them in according to the vaccine they have been allocated. The system also enables the registration of people in the defined priority groups.
Registration is simple. Each person receives a text message containing a bar code. When they go to be vaccinated, the bar code is scanned and all the information about the vaccination is automatically entered into all the relevant healthcare databases: the Chief Epidemiologist's vaccination database, the individual's medical record and the Icelandic citizen health portal, Heilsuvera. A vaccination certificate can then be accessed via the portal.
The Origo system has been extremely effective in ensuring a steady, efficient flow of patients through Iceland's vaccination sites. This has helped to maximise the speed of the roll-out pro-gram, avoiding slack periods or blockages, which would slow the process down.
Origo is assisting WHO in developing a digital vaccination certificate
Iceland was the first country to issue vaccination certificates. "The vaccination certificates are part of a European cooperative effort. People can apply for a certificate as soon as they have completed the second vaccination. Certificates can be applied for through the Icelandic Citizen Health Portal using electronic ID, Heilsuvera, which has proven to be very useful in the effort to contain COVID-19." - Arnaldur Skúli Baldursson, Project Manager for Heilsuvera at Origo.
Border Testing in 10 days
"It is really a great achievement to be able to put together such a large and complex project as the border screening in just 10 days. What made this possible is the broad range of Origo's services and solutions which has enabled the company to tender for nearly all aspects of the solution...," says Björk Grétarsdóttir, project manager at Origo.
Origo has played a key role in testing for Covid-19 and due to its experience and knowledge of the healthcare environment, software development, and the interconnection of digital solutions, has been able to support the Islandic government's actions. This has included border screening carried out at the airports in Keflavík, Reykjavík, Akureyri, and Egilsstaðir, as well as at the harbor in Seyðisfjörður.
Healthcare Solutions
Origo's healthcare solutions are used daily by thousands of healthcare professionals in all major healthcare institutions across Iceland.
About Origo
Origo is a leading Nordic IT service company, operating IT systems and services in Iceland and Sweden. For over 20 years, Origo's SAP experts have been helping their customers to succeed with SAP. Its team consists of highly skilled and certified consultants and project managers who pride themselves in building strong relationships with customers up a good relationship. Origo has been publicly listed on the stock exchange currently, the OMX Nordic Exchange in Iceland, since 1995.
About United VARs
United VARs is an SAP platinum partner, the highest level in the SAP® PartnerEdge® program and forms an alliance of leading IT solution providers in approximately 100 countries to guarantee the best service and support for your international SAP implementations, ERP optimization projects, and cross-border nearshoring.
Follow Us
https://www.linkedin.com/compa...
https://www.facebook.com/Unite...
https://twitter.com/UnitedVARs
https://www.youtube.com/channel/UC6ZFiH7uNu7pX5U65Mi2bN