May
New Partner, DMA, to provide Transaction Tax Expertise and Connection to External Tax Engines
- Ratingen, Germany -
We are so pleased to announce that corporate tax consulting firm, DMA, headquartred in Indiana, has joined the United VARs global network of market-leading SAP solution providers for the mid-market. We believe their membership reinforces our commitment to deliver innovative and tailored solutions that meet the exacting needs of customers all over the world, in all industries.
DMA recently expanded its North American footprint into Europe to provide support for its current European clients. DMA's European team focuses mainly on global VAT and US sales/use tax for Europe-based companies; and on configuring and integrating external transaction tax engines with SAP, while leveraging customization and automation to meet a client's specific needs.
January
December
The United VARs team wishes you a Merry Christmas and a Happy New Year
- SEASON'S GREETINGS -
The year 2022 is coming to an end, certainly one of the most challenging ones in the history of United VARs. While people and businesses were still suffering from the COVID-19 pandemic, the terrible war in Ukraine shocked the world furthermore and brought fear, insecurity and economical challenges. It is fantastic to see how all United VARs Members, our Solution Partners and SAP stuck together, helped each other and tried to secure our ambitious targets.
Thanks to all of you, we appreciate you.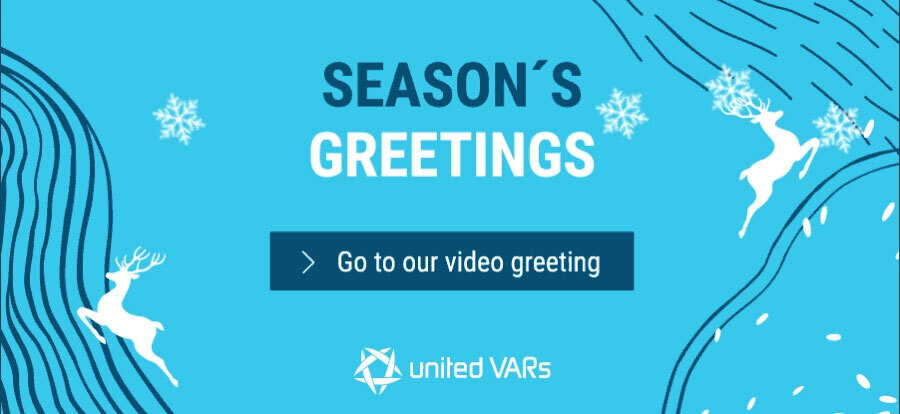 United VARs Reference Portal, showcasing our Members' Customer Cases Worldwide
- Ratingen, Germany -
United VARs References: References V4 (united-vars.com)
What is United VARs reference portal?
The Reference Portal is an application that allows the hosting of information of references carried out by United VARs members. The Reference Portal is there to share and showcase publicly but also internally, the extent of experience our members have with global, local and multi partner references and our success stories.