October
Recap: United VARs Annual Meeting 2023
Explore award-winning partnerships and strategic insights shaping the future of SAP collaboration at United VARs Annual Meeting 2023!
Customer Success Story: Kufner Group implementation of SAP ERP system in 12 countries
- Ratingen, Germany-
KUFNER's story is an excellent example of why United VARs was founded in 2006.
Back then, when the small group of SAP Value-Added Resellers came together with an idea, it was to devise a plan to create a global community of partners. The vision was to help customers deal with their business objectives across all of their operations internationally. This would be realized with the provision of in-country partners familiar with local and legal requirements, and with specific industry knowledge. Find out more about the project by watching the success story.
Kufner is a global player in the textile industry, represented in over 70 countries with their partners.
September
CSR PROJECT Empowering Street Children in Lahore, Pakistan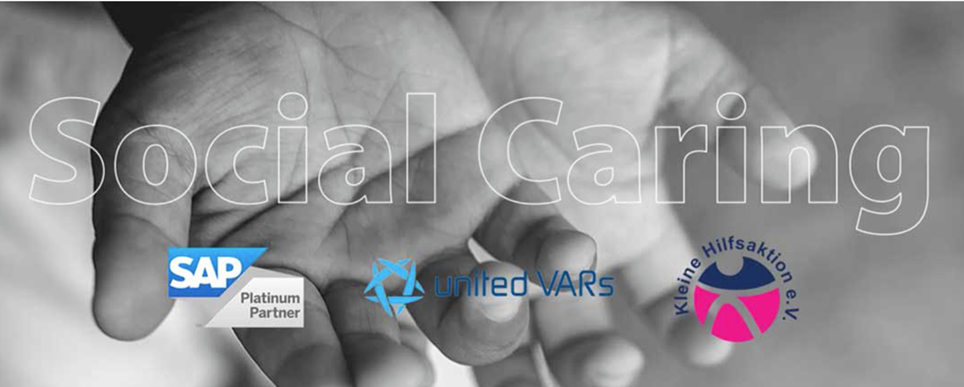 - Ratingen, Germany -
Primary Goal of CSR 2023: Pakistan
The primary goal of the program is the education of street children. However, the program also assists families living in the slums in obtaining legal documents such as birth certificates and ID cards, which are essential to access various government services. Additionally, a health component of the program includes health camps and awareness sessions on hygiene and sanitation. Furthermore, the parents of the children are given the opportunity to learn new skills that allow them to better protect their children in a challenging social environment.
All program initiatives aim to address problems of (educational) poverty, illiteracy and lack of access to essential services and to create opportunities for a better future for themselves and their children.
August
United VARs Welcomes DyFlex Solutions as Newest Member, Expanding Alliance's Reach to Australia
- Ratingen, Germany-
United VARs is pleased to announce the official welcome of its newest Australian member, DyFlex Solutions, an expert in SAP's intelligent ERP solutions. With a strategic focus on expanding our alliance's global footprint, it was imperative to identify a trusted partner in Australia, a continent of immense strategic importance. United VARs sees substantial growth potential in this region and believes that with DyFlex, we have found a partner capable of initiating impactful global projects.
From a spectrum of resellers, DyFlex emerged as a standout due to their unwavering dedication to innovation and their relentless drive to reshape the business landscape through cutting-edge technologies. Their focus on delivering unparalleled service standards seamlessly makes them a great inclusion as a United VARs' member.
May
New Partner, DMA, to provide Transaction Tax Expertise and Connection to External Tax Engines
- Ratingen, Germany -
We are so pleased to announce that corporate tax consulting firm, DMA, headquartred in Indiana, has joined the United VARs global network of market-leading SAP solution providers for the mid-market. We believe their membership reinforces our commitment to deliver innovative and tailored solutions that meet the exacting needs of customers all over the world, in all industries.
DMA recently expanded its North American footprint into Europe to provide support for its current European clients. DMA's European team focuses mainly on global VAT and US sales/use tax for Europe-based companies; and on configuring and integrating external transaction tax engines with SAP, while leveraging customization and automation to meet a client's specific needs.
January