- Veneto, Italy, 8th February, 2021 -
Ethica Consulting Group in Italy has created a 2021 calendar - downloadable from this page - with a message of hope and rebirth, a fitting wish for the year ahead, with hope for safer times in the near future.
The thinking behind the pages in the calendar is in the language and symbolism of receiving, and giving of, flowers. It is a thoughtful gesture, and indeed a lot of thought went into the creation of the calendar, and flowers remain a part of human connection.
"We have chosen flowers, which have always been a symbol of emotions, and receiving and giving them is a simple gesture but full of many meanings. So, each month of our calendar will be symbolized by a flower, characterized by a different color. The flowers, moreover, are for us a symbol of union: the petals are our people who together form the team, the corolla of the flower, which works together to achieve a common goal: to guide our customers towards innovation and digital transformation."
Environmentally-friendly: "In order to have a lower impact on the environment, we chose Fedrigoni Arena paper, FSC® certified and made of natural ECF pure cellulose fibers. Finally, the new UV Led technology was implemented for printing to make the brilliant colors of the flowers on the paper shine even brighter."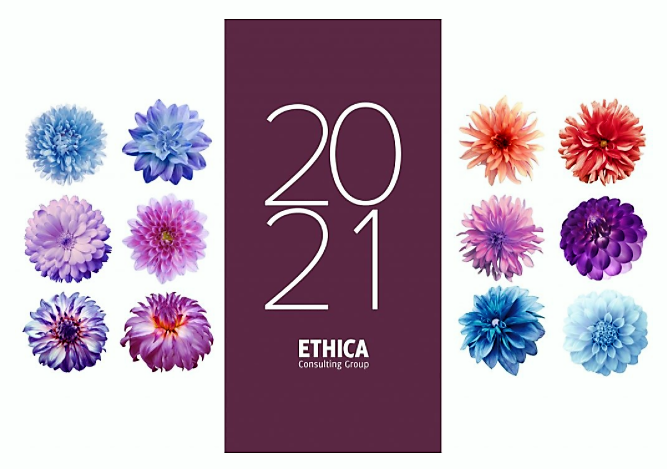 About Ethica Consulting Group in Italy:
Ethica is the holding company of a group of leading firms in Italy providing advance software products and professional services for enterprise management. These include ICM.S Global Enterprise Solutions, altevie Technologies, and espedia, for which a 'go to' model is implemented in the SAP market. The main office is based in Villorba, 30 km from Venice, with operating offices in Padova, Bologna, Milan, Firenze, Cosenza and Rome.
ICM.S was confirmed as the first SAP VAR in Italy in 2016, followed with an Excellence Award EMEA on the new SAP HANA platform. The group invested in innovation, particularly in in-memory DB, Data Analytics, in Cloud, IoT (Internet of Things) and Industry 4.0 technologies and applications.
About United VARs
United VARs is certified with the highest SAP Status as Platinum Partner and forms an alliance of leading IT solution providers in approximate 100 countries to guarantee the best service and support for your international SAP implementations, ERP optimization projects and cross-border nearshoring.
Follow Us

https://www.linkedin.com/compa...
https://www.facebook.com/Unite...
https://twitter.com/UnitedVARs
https://www.youtube.com/channe...