- November 2, 2021, Stuttgart, Germany -
At the Annual Meeting in Stuttgart, Germany, awards were presented by the Managing Director of United VARs - Global Platinum Reseller - Detlef Mehlmann, who warmly congratulated our members and thanked everyone for their hard work and contributions.
Below are the 2021 winners of the United VARs Award.
Best Performing Member - On Premise
1. Mib:con
3. IPS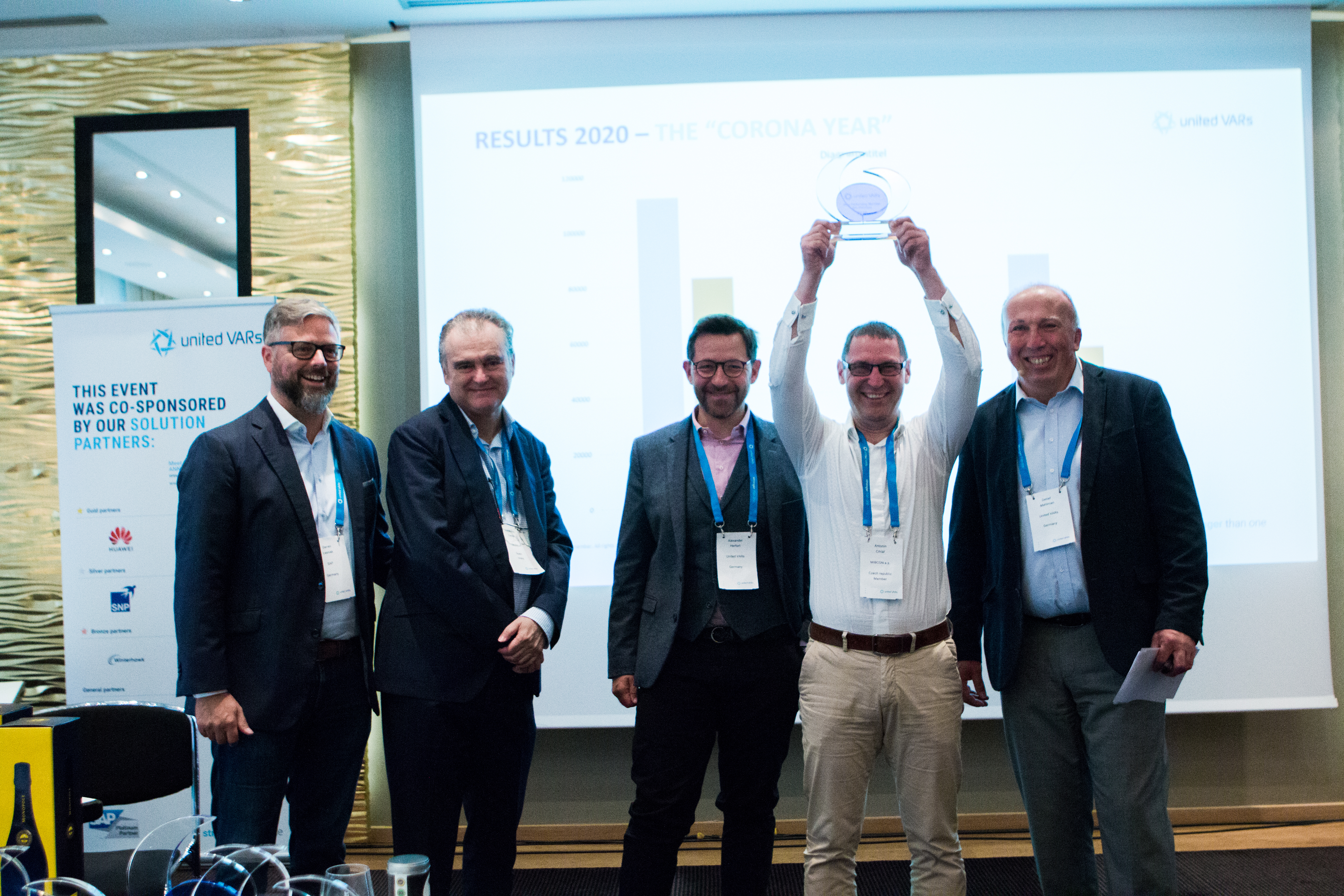 Best Performing Member - Cloud

1. Implema
2. DXC Oxygen
3. Pearl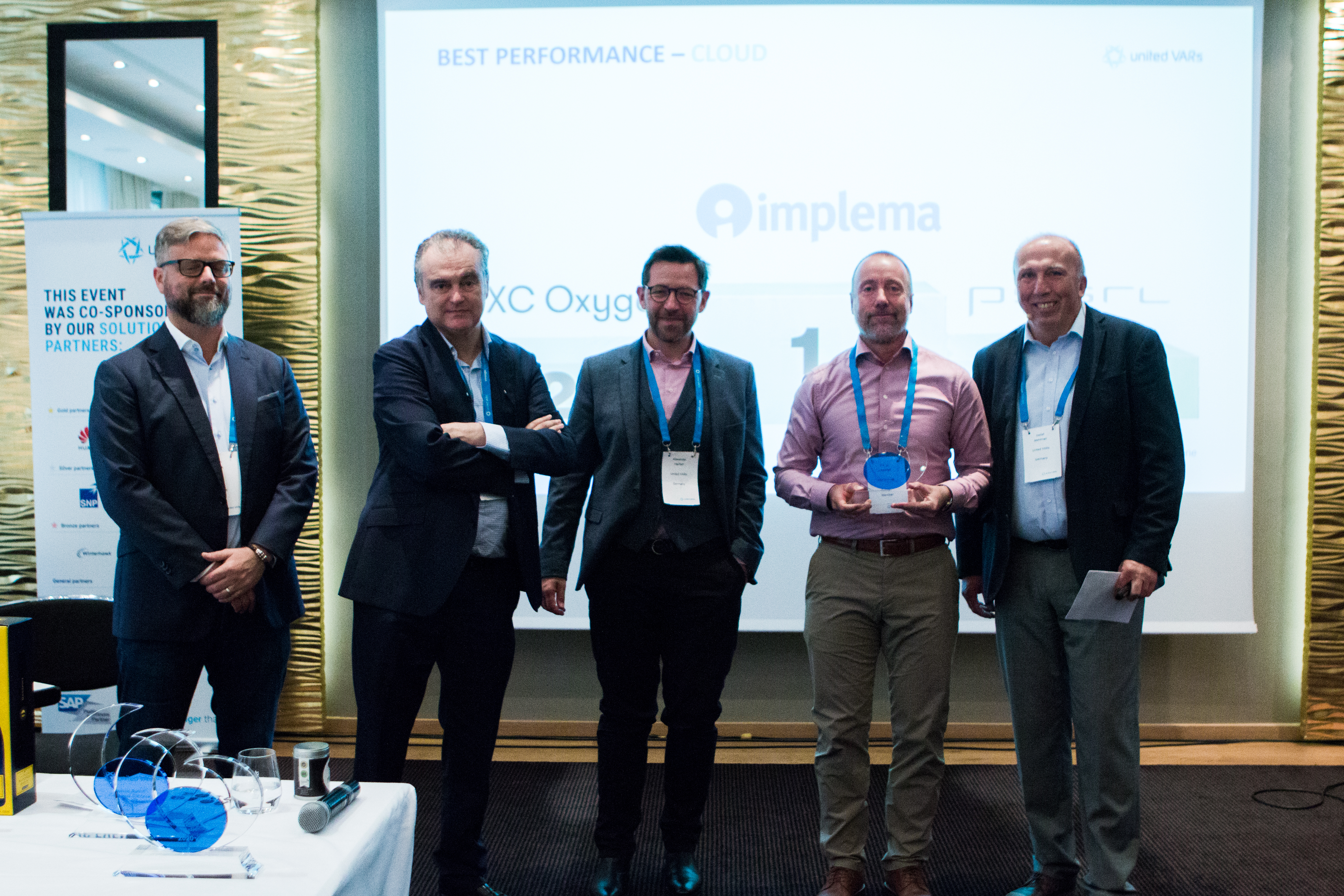 Newcomer of the Year - On Premise

1. Birchman
2. Savic
3. KBJ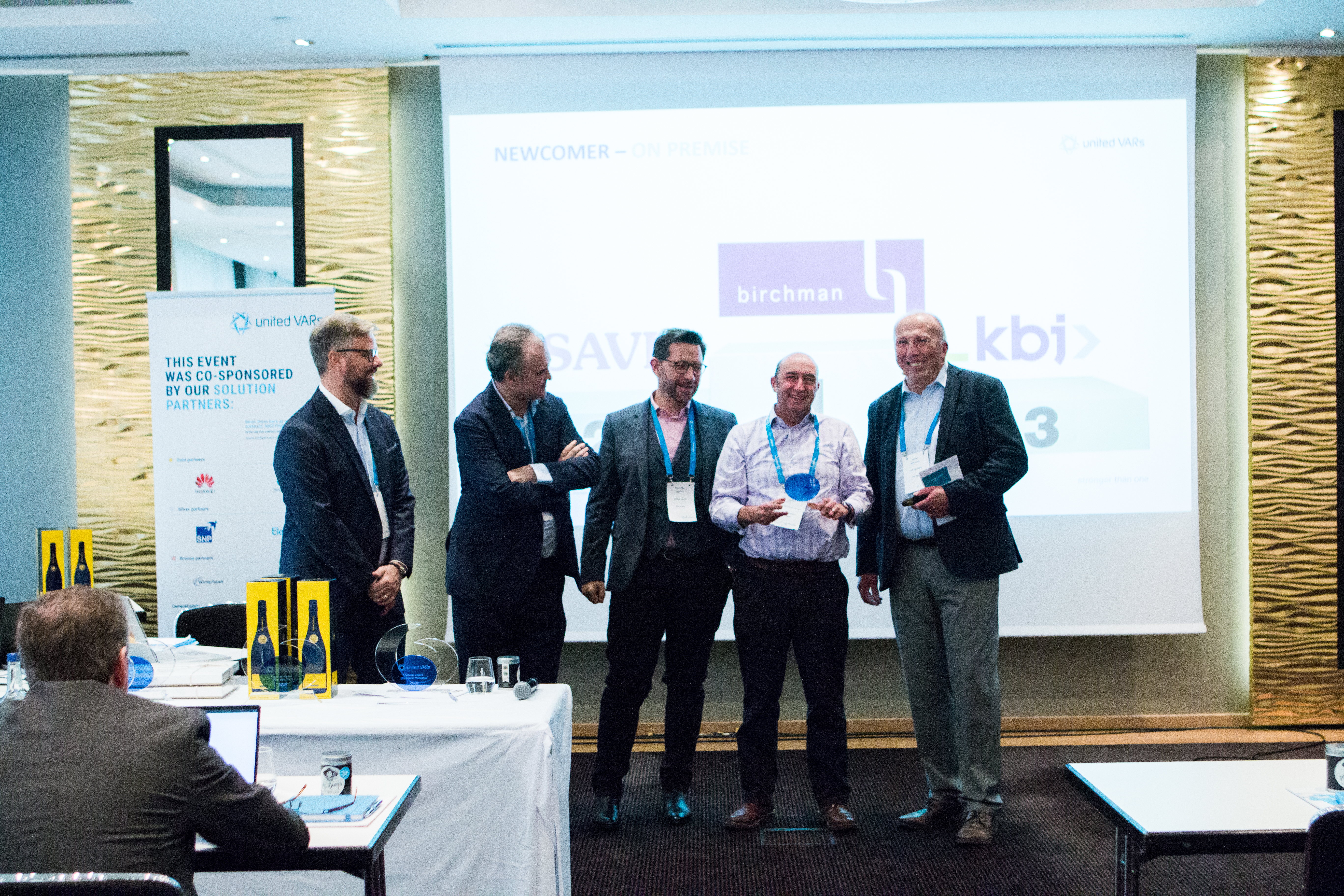 Newcomer of the Year - Cloud

1. KBJ
2. Birchman
3. Netizen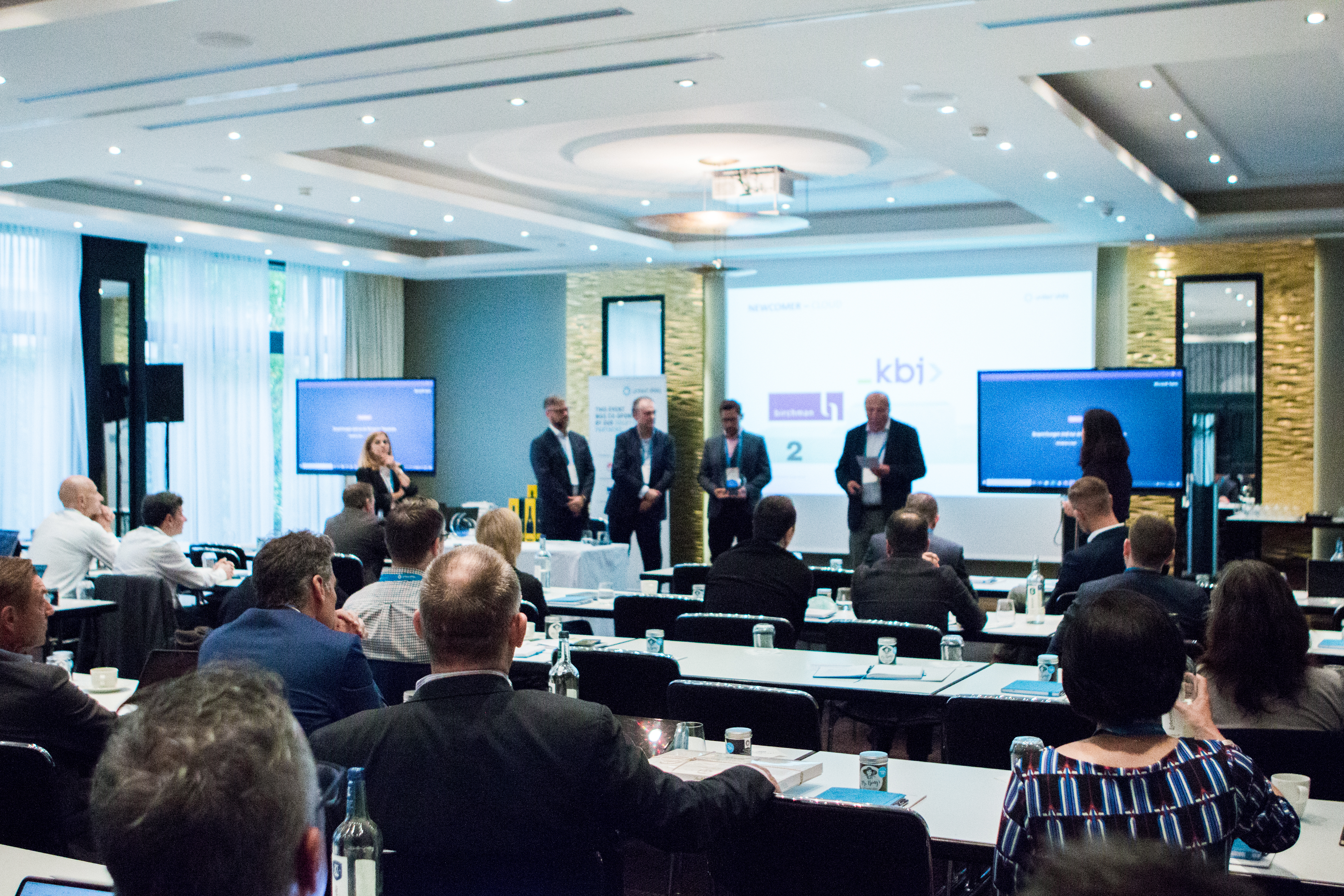 Special Award – Marketing

2. Detaysoft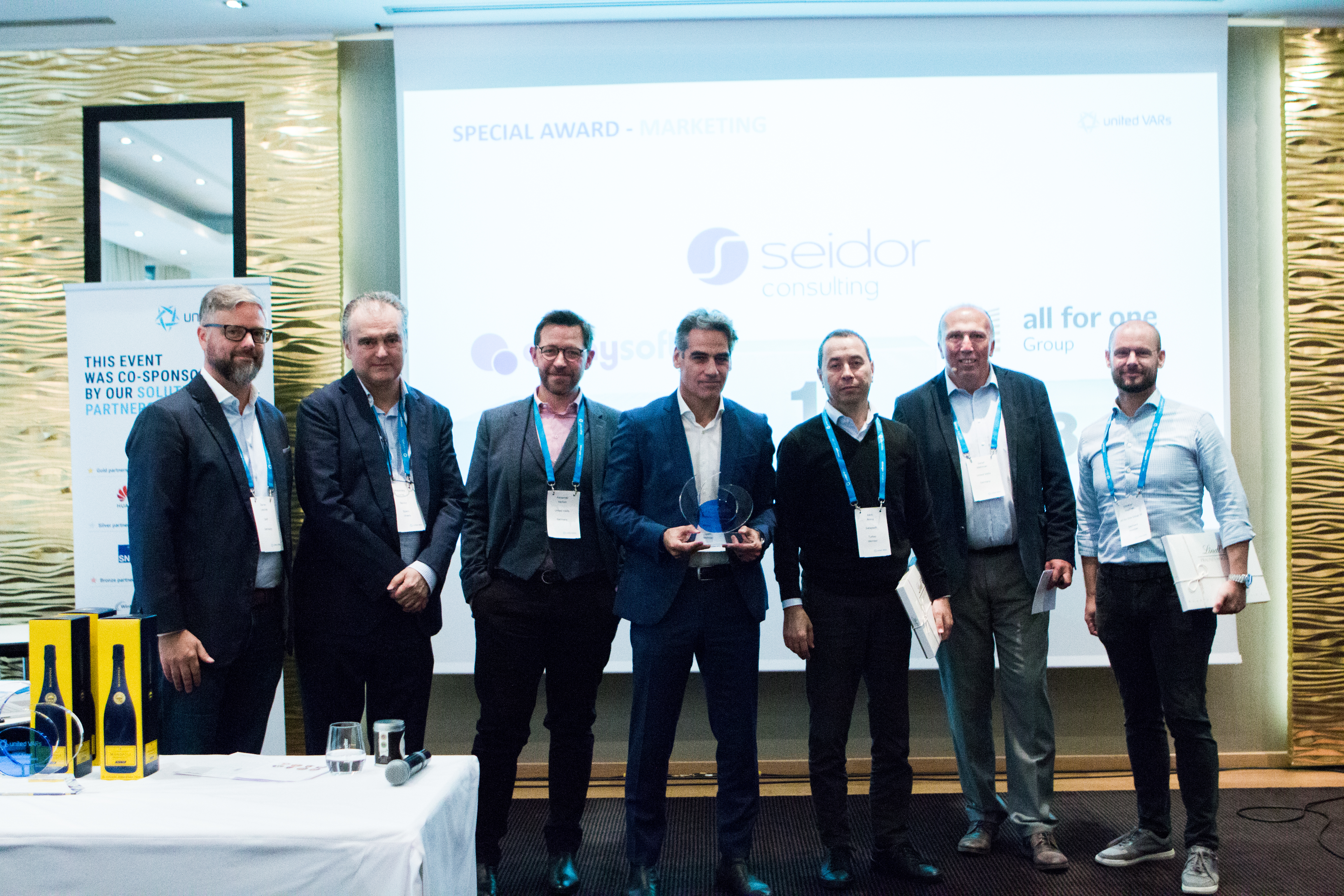 Special Award – Rise with SAP

Special Award– Customer Success
Detlef also mentioned winners of SAP Pinnacle Award during 2020 and 2021, which are given to organizations that have excelled in developing and growing their collaboration with SAP and those help customers run their businesses better.

SAP Pinnacle Award 2020 - Winner
· Acloudear, China: SAP Cloud – SME
· BSG Partners, South Korea: SAP Packaged Solutions
· Seidor, Spain: SAP ERP – SME
SAP Pinnacle Award 2021 - Winner
· All for One Group, Germany: SAP S/4 HANA MOVEMENT
· Seidor, Spain: SAP BUSINESS ONE
In a year that sees United VARs celebrate its 15th anniversary, the group's vision to help customers deal with their business objectives across all of its operations internationally continues to be realised. Our partners throughout the world are helping each other to optimize processes across the entire value chain, with in-country specific industry knowledge, and therein lies the reason that our network continues to flourish.
About United VARs
United VARs is an SAP platinum partner, the highest level in the SAP® PartnerEdge® program and forms an alliance of leading IT solution providers to guarantee the best service and support for your international SAP implementations, ERP optimization projects, and cross-border nearshoring. It consists of over 50 market-leading VARs (Value Added Resellers) operating in approximately 100 countries, with 10,000 certified SAP consultants serving over 8,000 customers worldwide. To ensure the best possible service for SAP customers, potential member companies of United VARs must research and consult with SAP to ensure that they are among the best in their region.
Follow Us
https://www.linkedin.com/compa...
https://www.facebook.com/Unite...
https://twitter.com/UnitedVARs
https://www.youtube.com/channel/UC6ZFiH7uNu7pX5U65Mi2bN