- June 1, 2022, Ratingen, Germany -
Lorraine Howell, Vice President of Innovation and Continuous Improvement at Illumiti, our partner in Canada, was interviewed by The Manufactuer to discuss how SAP can make businesses' supply chains more resilient.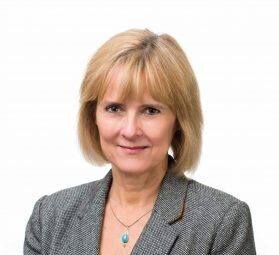 What challenges are businesses currently facing as a result of supply chain disruptions?
Recent supply chain disruptions have highlighted the fragility of company supply chains on a global scale. A lack of flexibility and alternative sources, rising costs, and talent gaps have all contributed to a lack of supply for organisations across various industries. However, these are not the only challenges facing businesses with supply chain disruptions.
These challenges have also pointed out the expense and inflexible nature of many IT systems that continue to run on outdated, legacy technology. These systems lack the innovation of new planning methods, real-time data, and flexibility demanded by the needs of customers for personalisation and customisation.
What are the top ways logistics businesses should be leveraging AI-powered SAP systems?
Automation and AI-powered SAP systems can sort through and analyse huge amounts of collected data to reveal trends and patterns. AI is vital in predictive analytics, especially as it pertains to supply chain challenges. Organisations facing disruptions to their supply chain should be leveraging AI to process consumer data and uncover insights in demand patterns. Through coupling AI with cloud systems, actionable insights are produced that can be used to inform decisions that drive business value.
In addition, automation can boost efficiency by automating routine, mundane tasks like date changes on purchase orders, for example. By automating processes that require minimal human intervention, it can save time and streamline processes that could potentially be contributing to delays in the supply chain. Automating these tasks can also increase precision by reducing errors, which in turn helps to reduce shortages and increase on-time delivery to customers.
How can predictive analytics help businesses optimise their supply chain management?
Predictive analytics allow a business to simulate and evaluate supply chain scenarios, prior to actually deploying those supply chain strategies. With predictive analytics, businesses will have improved visibility to leverage data yielding better segmentation and prioritisation of demand. Predictive analytics affords the ability to prognosticate future bottlenecks in supply, as well as capacity constraints all while simulating demand shifts.
The information provided by predictive analytics tools allows businesses more flexibility to address constraints well in advance. Tools like Demand-Driven Replenishment in SAP allow simulation of inventory positioning, and Integrated Business Planning allows the simulation of production rate and transportation lane changes. These advanced tools allow for the evaluation of inventory positioning and supply balancing options with local and global supply chain networks, enabling businesses to course correct their supply chain before actually experiencing disruptions.
What risk do businesses face in the future if they don't commit to building more resilient supply chains today?
The past is bound to repeat itself and organizations that choose not to innovate their IT systems will be left behind. Businesses must work to evolve their digital landscape to unlock data, while also rethinking their supply chain operating model. In addition, asset-light agile networks that are scalable in the cloud allow businesses flexibility for a variety of unforeseen challenges that are sure to be on the horizon.
In addition, one of the biggest barriers to supply chain resilience today is the lack of integration and information flow. For example, when purchase order dates are not automatically updated via vendor confirmations, no one knows a delay is occurring until the date is missed. As for customers, they just don't know where their product is.
While there isn't always a need for a complex solution like track and trace, basic table stakes can help with supply chain integration. Connectivity to business networks is a critical starting point in resolving supply chain resiliency issues.
About Illumiti
Illumiti is a systems integration and management consulting company with offices in Canada, the United States, and Switzerland. Its team enables customers to realize their vision by leveraging technology, people and leading business practices.
About United VARs
United VARs is a global alliance of SAP solution providers mainly for the midmarket. With over 70 members in 100 countries, the alliance serves all types of SAP rollouts and integrations across the world.