- August 10, 2022, Ratingen, Germany -
Automation in business is increasingly becoming a hot topic to talk about. In a virtual discussion in July entitled Building Business Foundations for Sustainable Growth held by Tech in Asia in collaboration with United VARs member Soltius, three industry practitioners discussed the role of automation to support sustainable business growth.
In attendance were VP of Product SiCepat Ekspress Trimo Leksono, Director of Soltius Indonesia Andreas Suryadi Gunadi, and VP of Investment East Ventures Pascal Christian.
Proper technology support
Andreas from Soltius Indonesia shared his insights about business and automation from the perspective of being an SAP partner. He agrees with Trimo from SiCepat about the need for companies to find proven solutions once their business growth reaches a certain level and believes there is no difference between start-ups and conventional companies that are considering the adoption of SAP. However, he underlined, that start-ups tend to have a work rhythm and experience faster changes.
"The time taken from bootstrapping until now, as in Mas Trimo's story [SiCepat] was founded in 2014, is now less than 10 years, the acceleration is very fast," said Andreas. Despite the differences, Andreas believes that regardless of the industry, the business units have relatively the same fundamentals, namely:
Must be profitable.
Have a healthy cash flow.
Good asset management.
One of the steps companies can take is to pay attention to business management standards and this is where ERP software from SAP is needed. This application system allows businesses to integrate resource management into one platform. Solutions like this are needed by companies to support business growth.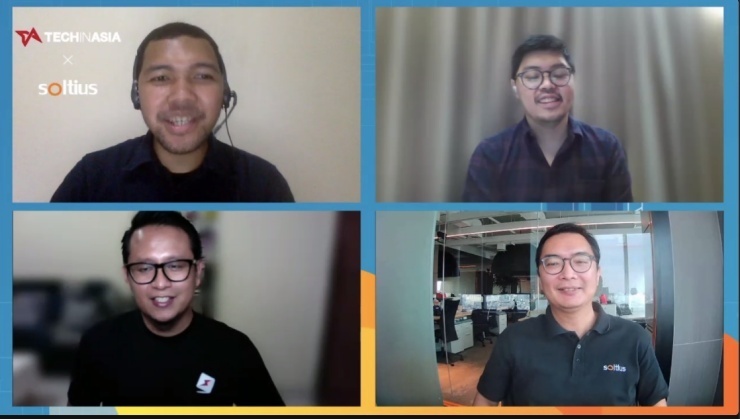 RISE with SAP´s cloud-based ERP software has proven best practice or has been used by many companies, to help businesspeople carry out accounting reporting, financial management, taxation, purchasing, inventory, and sales. He said that the SAP system for accounting and procurement only takes about three to five months to install and doesn't require a big bang-go live approach or must be used simultaneously in all business units. Companies can prioritize business functions that they feel are urgent to use this software first. RISE with SAP is also available as a Business Transformation as A Services service. This means that the cloud infrastructure and technical support are managed by SAP independently, so users don't have to worry about the resources to manage this system.

Andreas said the RISE with SAP product is relevant for businesspeople who want to transform quickly. The reason is that the solutions offered by SAP can be implemented or used in a short time, thus accelerating the start of business management automation. The SAP system also allows for scalability or business growth according to the rules and according to Andreas, the implementation of the SAP system can be a long-term investment for companies that want sustainable growth.
About Soltius
Soltius Helps Companies Run Better. Established in 1998, PT Soltius Indonesia (SOLTIUS) has been implementing technology-based business solutions for clients ranging from small and medium-sized enterprises (SME) to large-scale enterprises (LSE) across various key industries. SOLTIUS is registered as a Platinum Partner of SAP and is a member of United VARs.
About United VARs

United VARs is a global alliance of SAP solution providers mainly for the midmarket. With over 70 members in 100 countries, the alliance serves all types of SAP rollouts and integrations across the world.