- September 6, 2022, Ratingen, Germany -
Excellence Delivered, a member of United VARs in Pakistan, extends its impact across the map by Transforming Nakilat - a global leader in energy transportation, with the world's largest LNG carrier fleet in operation with SAP S/4HANA, SAP SAC, and SAP Group Reporting Solutions.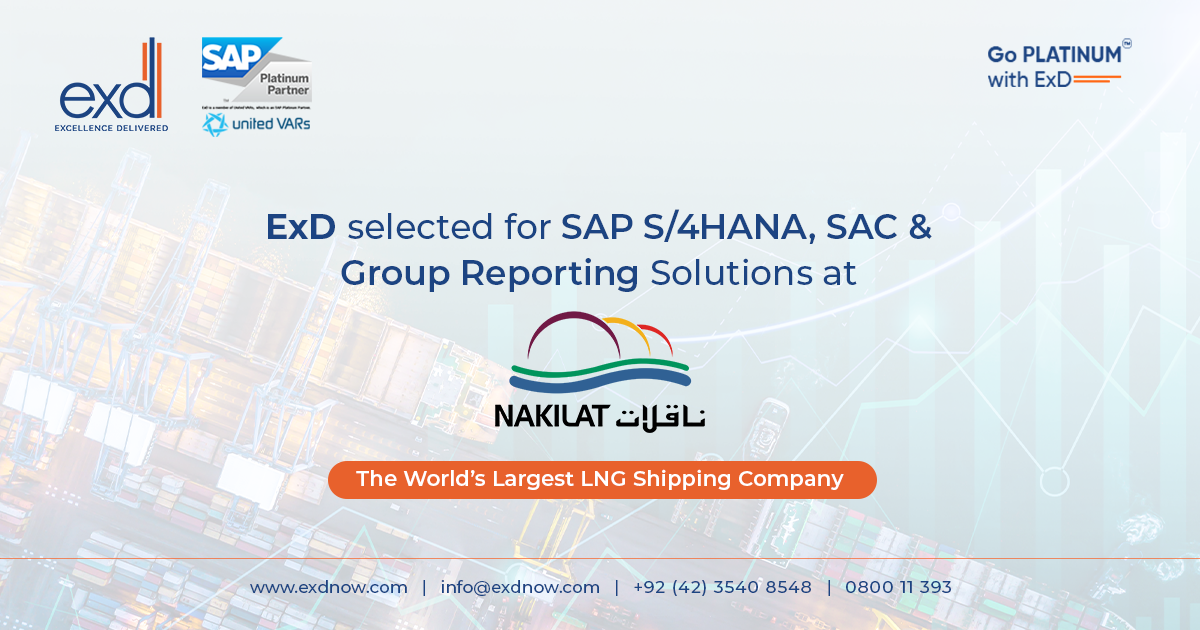 Established in 2004, Nakilat is a shipping and maritime company based in the State of Qatar. With the world's largest Liquefied Natural Gas (LNG) shipping fleet comprising 69 LNG carriers, the company provides the essential transportation link in Qatar's LNG supply chain.
Through this project, Nakilat shall functionally transform its vast existing SAP landscape. This project shall help in transforming the existing legacy SAP system into S/4HANA and provide group reporting, mobility, and advanced analytics.
Through this project, ExD continues to expand its footprint across borders, further cementing its position as a systems Integrator and the top choice of SAP partners for many large-scale Digital Transformation projects in GCC and the wider Middle East region. With active engagements in Qatar, KSA, Iraq, and Egypt, ExD continues on its path to building a regional giant and consequently, a globally recognized brand.
About Excellence Delivered ExD
ExD is one of the largest system integrators, SAP Gold Value added reseller and PCOE Partner in MENA region. The company's scope of services includes license sale, implementation, support upgrade and education of SAP.
About United VARs
United VARs is a global alliance of SAP solution providers mainly for the midmarket. With over 70 members in 100 countries, the alliance serves all types of SAP rollouts and integrations across the world.