- November 21, St. Leon Rot, Germany -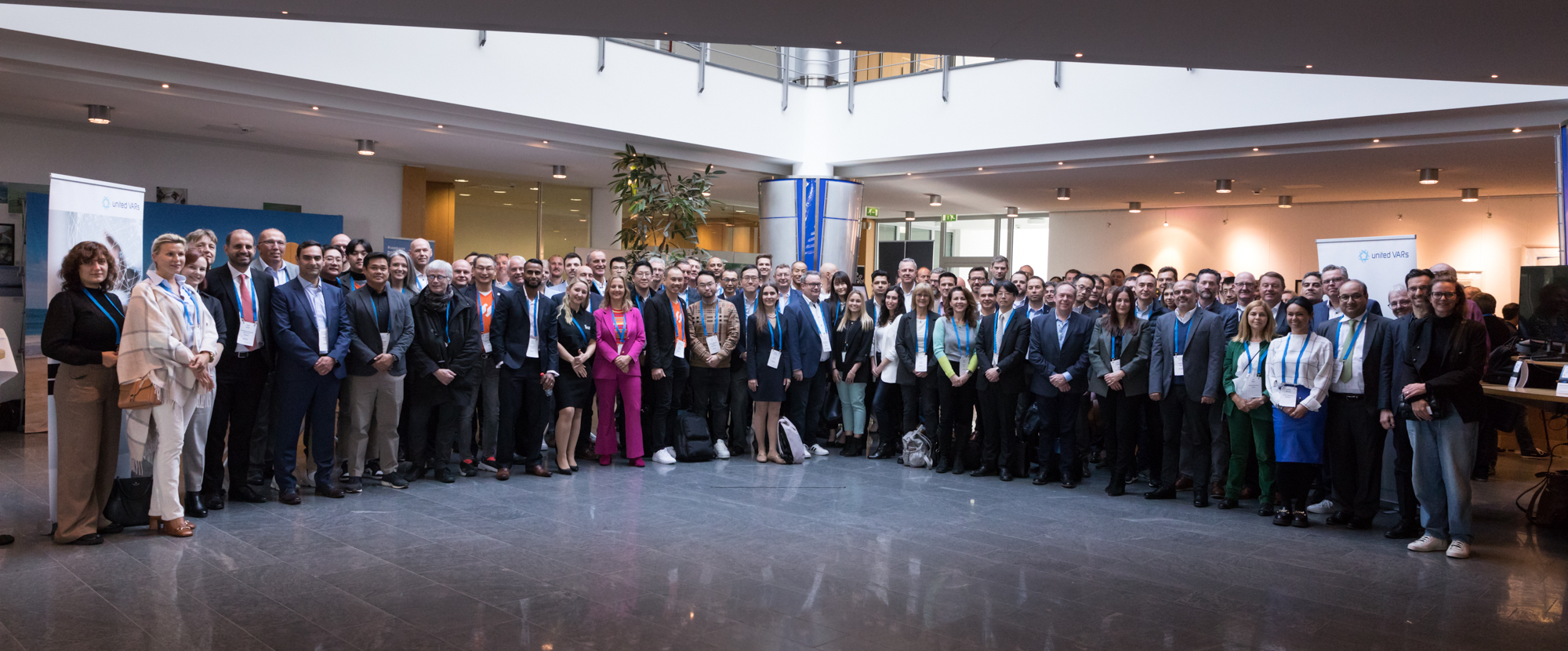 Member companies of United VARs travelled from all over the world to come together in St Leon Rot in Germany for our annual meeting, starting with a welcome dinner at Hotel Villa Toskana on 7th November.
Over the following two days, we convened to listen to discussions on SAP strategy insights, current challenges and future opportunities they bring, what the intelligent and sustainable enterprise means for us, customer success stories and how United VARs members help each other.
United VARs and SAP Partnership
Karl Fahrbach, Chief Partner Officer for United VARs and SAP congratulated the partnership on an outstanding year-to-date business performance and said that we remain committed to our partnership and investment in future growth. SAP and United VARs share a commitment towards driving long-term social impact, with sustainability a business imperative in today's world.
Our ecosystem-assisted ambition is for more than 50% cloud revenue by 2025. Partner engagement motions with multiple partner types steered along three partner motions for Customer Lifetime Value creation via:
Advising and Integrating
Development and Innovating
Selling
2023 Key growth-enabling initiatives are to:
Enable Customer Transformation
Empower Innovation
Expand Market Reach
Key areas to prioritize for continued growth and customer success are:
Competency and Capacity
Move to Cloud with S/4 Public Cloud
Intellectual Property
SAP's Strategy in the context of our ecosystem
Sebastian Steinhaeuser, Chief Strategy Officer at SAP saw speaking with so many key partners across 100 countries as a unique opportunity to reinforce why partners are so critical for achieving our vision in supporting our customers with their biggest challenges. Two years ago, Business Transformation, Supply Chain Resilience and Sustainability were identified as the biggest pain points and in response, SAP's strategy centred around three core pillars:
Business transformation with RISE, with new market opportunities focusing on Business Process Transformation and Intelligence fostering the SAP S/4HANA and RISE adoption.
Supply Chain Resilience and bringing enterprises together into a global business network, with Catena-X an example of a collaborative, open data ecosystem, linking global players into end-to-end value chains together with our customers and partners in the automotive industry of the future.
Sustainability, tackling this global challenge with our ecosystem of partners and customers together. "It's a team sport" – said Sebastian Steinhaeuser
Sustainability Ecosystem
Gabriele Goertz, Global Head of Sustainability Ecosystem at SAP said that we can all do better with the Intelligent and Sustainable Enterprise: "Stronger than one" we are a superpower. We can reduce emissions, reduce waste and we can reduce inequality.
Corporate Social Responsibility
Also on stage was Kleine Hilfsaktion, our Charity Partner, to provide an update on the actions that have been taken thus far this year in Ukraine and in Romania and you can find out more about our CSR 2022 campaign here. Razvan Gidei from Red Point Software Solutions in Romania spoke about how donations are helping families in need there.
In lieu of corporate gifts this year and as part of our environment-friendly drive to mitigate CO2, we have asked for contributions to help finance renewable energies in over 15 countries worldwide. We are doing this through atmosfair, a German non-profit organization.
Event sponsor
Our sponsor, AWS, was represented by Matt Schwartz, who works with SAP, AWS Partners and clients to ensure AWS for SAP Innovation sees things differently and questions what the future of business looks like.
Putting the fun into business
There was a chance to unwind with some wine tasting and a cellar tour on Tuesday night and on Wednesday, we were broken up into teams and challenged with puzzle deciphering in order to open padlocked chests of steel. Teams ended up collaborating for clues and solutions - it was fun!
Stronger than One
United VARs strength as a community of global partners is in helping customers deal with their business objectives across their operations internationally and this was reinforced with the message throughout the week that we are 'Stronger than One'.
About United VARs
United VARs is a global alliance of SAP solution providers mainly for the midmarket. With over 70 members in 100 countries, the alliance serves all types of SAP rollouts and integrations across the world.