- 21st September 2020, Ratingen, Germany -
Earlier this year we reported that United VARs had committed to supporting orphan children in Tanzania and that we'd partnered with the Charity Klein Hilfsaktion e.V.a to build an orphanage housing 40 children, with an adjoining school to educate 100 children. However, due to a 50% increase in the donation by SAP, we are now in a position to build a much larger building that will accommodate 60 orphans and 150 pupils. This is fantastic news for the children and the following image shows how the project looks today.
Photos taken September 2020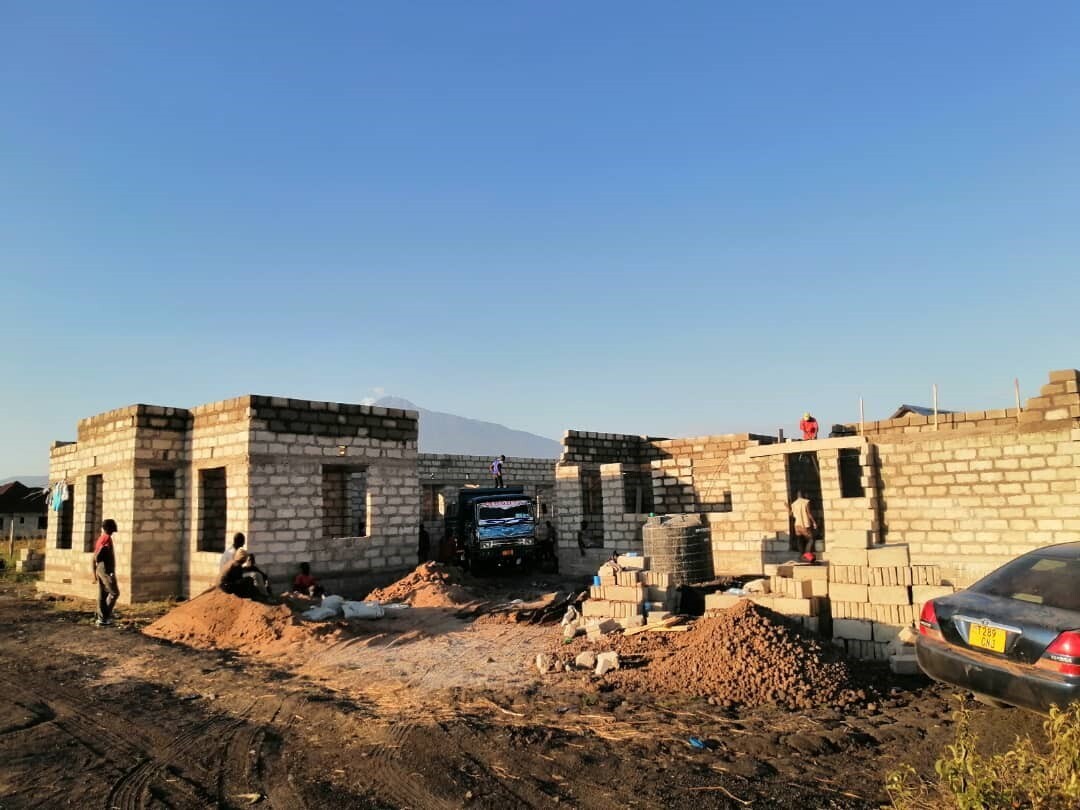 Work on the roofing started mid-September 2020 and the next stage will see the doors and windows being fitted, as well as all the plastering.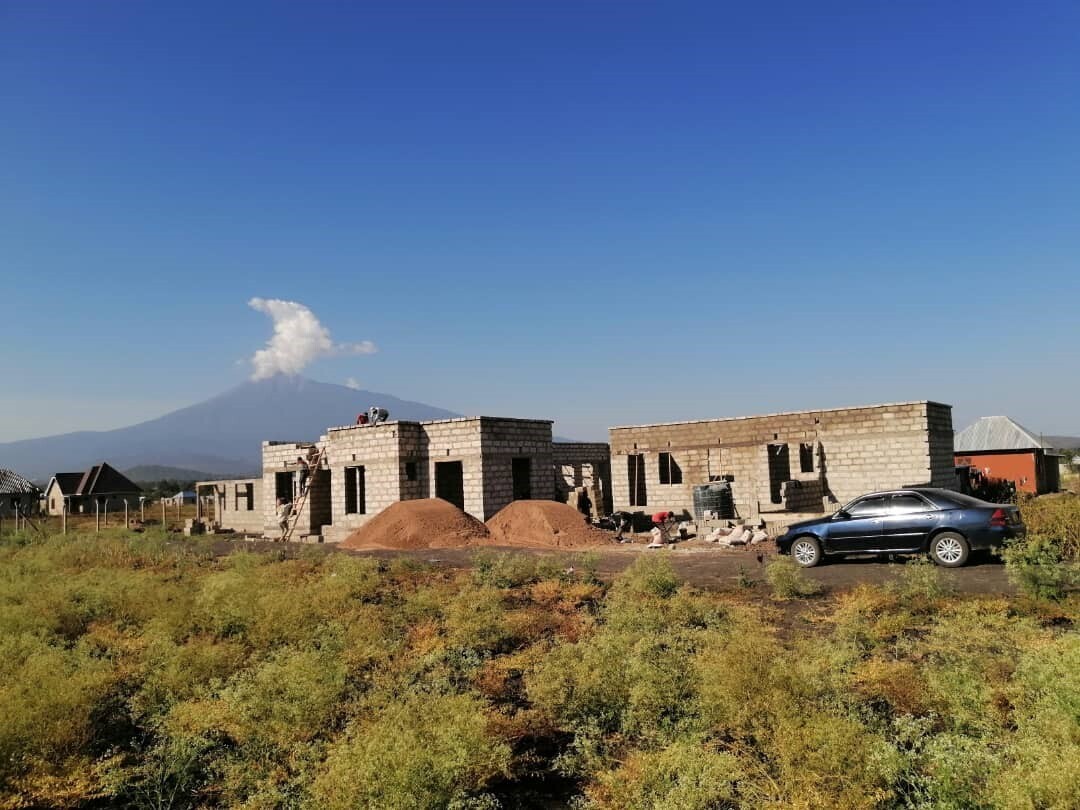 In May of this year, we reported that in Tanzania 5.1 million children between the ages of 7 and 17 don't have access to educational institutions or to school supplies and that 1,300,000 children in Tanzania are orphans. We are pleased that, the money we are collecting together, will at least raise enough to ensure 100 children will have a home. We believe that shelter is a basic physiological need for everyone.
The Beginning! Image of the foundations at the start of the project: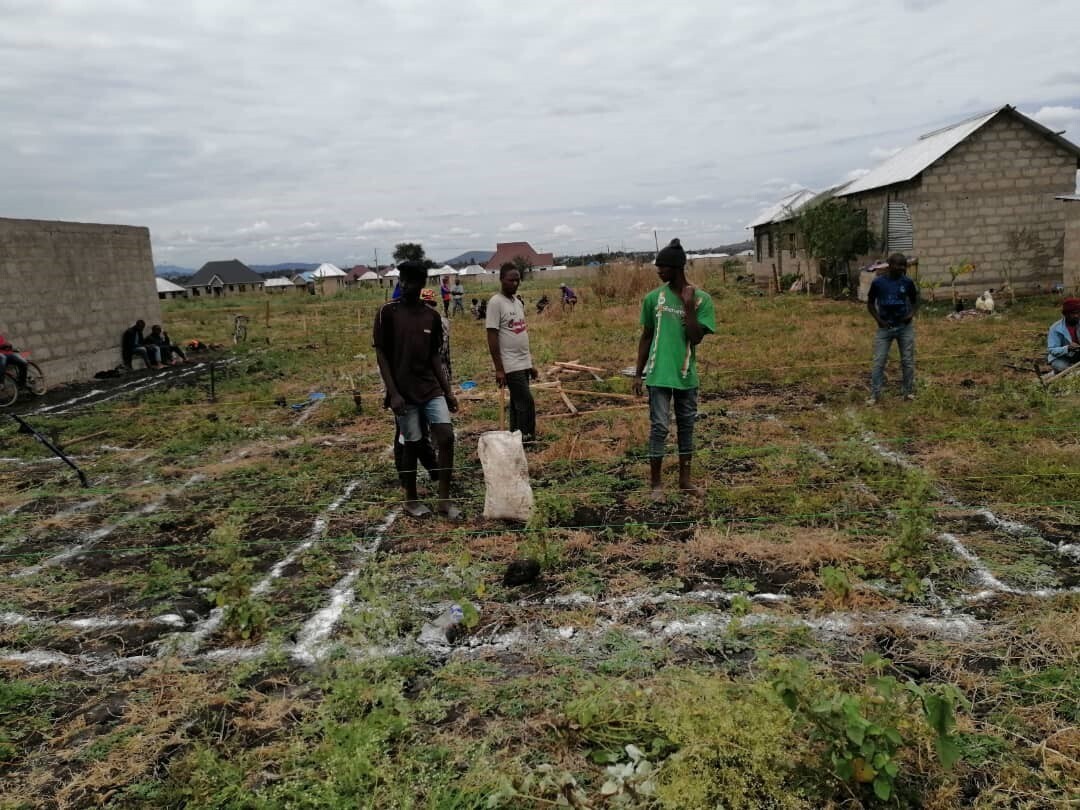 Natalie Pouralikhan, a member from Kleine Hilfsaktion e.V., will visit the project in person in October, together with a film team. Travelling from Germany to Tanzania during these uncertain times will entail risk, so we would like to take this opportunity to thank this team wholeheartedly in advance of their trip for wanting to capture the work we are doing on the ground. Film coverage of this project will go a long way to demonstrate the work United VARs and SAP is making possible to help children go to school and have their dreams for better lives realised.
Image of the building's poly tank: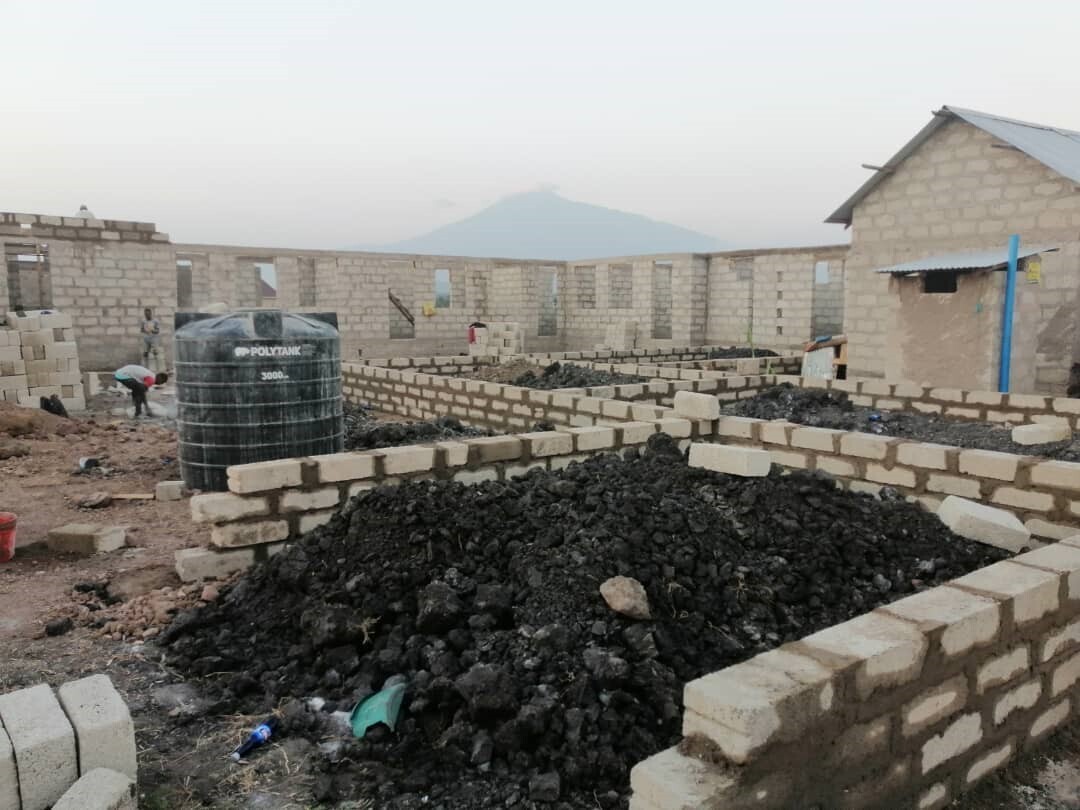 United VARs commitment to CSR: Corporate social responsibility helps build trust, encourage social change and support ethically-oriented practices. It matters to our stakeholders that we are making a positive impact on the world through pro-social initiatives. Doing our part in Tanzania to address the plight of children, who would otherwise not have a home or receive an education, is United VARs contribution to a world issue.
"KleineHilfsaktion and the United VARs' School and Orphanage project in Tanzania are wonderful initiatives to support orphans. Both reflect our admiration for the strength and resilience shown by these young people. Thank you United VARs and KleineHilfsaktion!"
- Adaire Fox-Martin, Executive Board Member, SAP
To know more about United VARs Corporate Social Responsibility 2020 project and donate, please