apsolut Group is the United VARs solution partner for on-premise, cloud and hybrid procurement solutions and is widely recognised as an innovator in SAP-based procurement. The company creates bots, apps and add-ons to extend SAP solutions and provide the advanced functionality that United VARs considers important for SAP global rollouts.

Companies are using bots to cut costs, save time, make their processes more efficient and enable a faster and more accurate response to customer and employee queries. Organizations in all sorts of industries, such as retail, travel, healthcare and finance, are able to provide a 24/7 service to customers thanks to their adoption of bots.
Bots are now mainstream in larger enterprises. According to a recent report by Fortune Business Insights, the global chatbot market size is expected to grow from USD 396.2 million in 2019 to USD 1,953.3 million in 2027.
Due to advancements in AI and RPA (Robotic Process Automation) and the increasing affordability of intelligent technologies, we're getting more enquiries from midsize and smaller organizations who are interested in using bots. They want to provide the around-the-clock service which most customers now expect and which the larger organizations have been able to provide for years.
The different types of bots
At apsolut, we usually deal with two different types of bots. The first one is the conversational AI (CAI), which is commonly known as a chatbot. The key feature of chatbots is they allow you to communicate with your system in your natural language, either by voice or typing.
The second type is the RPA bot which is designed to execute specific tasks. These tend to be simple and repetitive tasks, like going to a mailbox, extracting a PDF invoice and moving that document into the procurement system. RPA automates predefined workflows but when we combine it with machine learning (ML), the bot can understand the likely outcomes of choices and make its own decisions.
Freeing up procurement in SMEs for value-add tasks
Small and medium-sized enterprises (SMEs) are also becoming more aware of the benefits they can gain by using intelligent bots outside of customer communications. For example, to streamline business processes and to answer employee queries. Bots are a great way to automate repetitive tasks and can act as digital assistants, making employees far more effective at their jobs.
Procurement is a clear area where bots are increasingly being put to good use. Procurement specialists deal with a lot of data and can waste a lot of time looking for information, such as documents and company policies related to contracts management. Procurement also deals with a lot of repetitive tasks like processing purchase requisitions or invoices which bots can do more efficiently, freeing up procurement for more value-add projects.
How SME procurement departments are using bots
We notice that SMEs are starting to use chatbots to automate simple FAQ tasks in procurement. For example, answering a question like "How do I need to create my purchase requisition and who still needs to approve it?". But we are already seeing mature, midmarket companies using bots to automate up to 80-90% of their processes, especially in procure-to-pay (p2p).
There is a growing awareness that bots can also handle more complex tasks within the source-to-contract area. For example, sending out RFPs, and doing the negotiation for small volume contracts. The ability of bots is increasing and we expect they will be able to carry out more intricate core purchasing tasks, such as complex negotiations in the near future.
Currently midsized organizations tend to build the more intelligent RPA/ML bots to perform specific tasks. If there's a second task they want to automate, they build a second bot and there's rarely much communication between the bots. This is starting to change. Bots are becoming more interconnected and evolving into comprehensive digital assistants. We anticipate this trend will become mainstream over the next few years.
Introducing apsolut's new ProBo procurement chatbot
ProBo is an RPA chatbot that sits in MS Teams. It makes it quicker and easier for users to create and complete purchase requisitions in SAP Ariba, and approve work items. We used MS Teams as a single point of entry because it's the most popular enterprise chat tool for midmarket companies.
ProBo incorporates ML so it is continuously improving and learning with each task and chat. We built it with the SAP Conversational AI technology and then integrated it into MS Teams. In the background, it connects to SAP Ariba and SAP S/4HANA via an API but it's not limited to an SAP backend system alone.
-ends-
Watch Klaus and Jan from apsolut discuss the rise of intelligent bots in procurement on the United VARs webcast. Or listen to the podcast.
Discover more about apsolut's ProBo procurement chatbot link to ProBo on UVARs catalogue.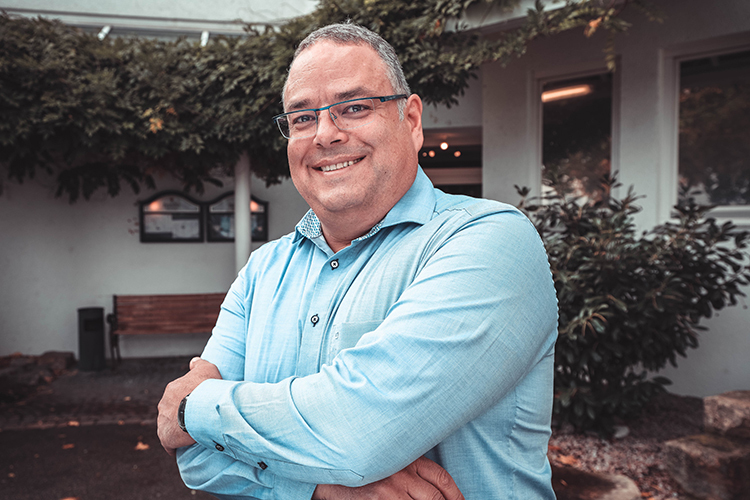 Klaus Schuller, Head of Intelligent Process Automation at apsolut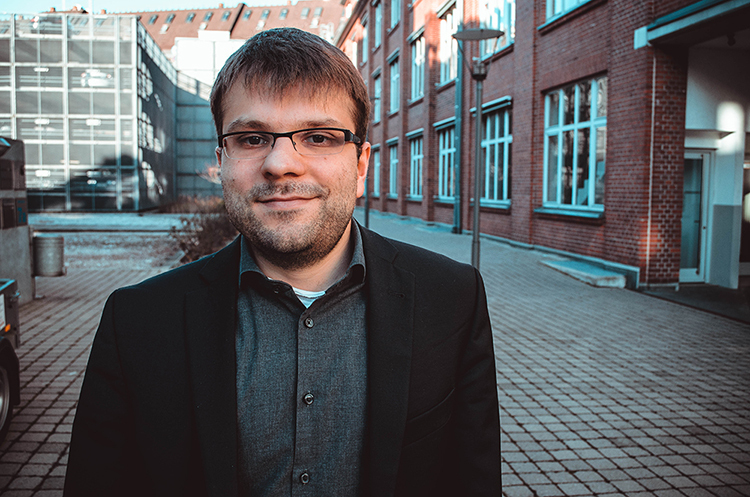 Jan Lipka, Expert for Intelligent Process Automation Tools at apsolut
About apsolut
Based in Germany, apsolut is the United VARs' solution partner for procurement. They collaborate with United VARs implementation partners to provide additional procurement functionality for customers' international SAP rollouts.
An SAP Gold Partner, development innovation partner, and multi-awarded SAP Ariba MEE Partner of the Year, apsolut's expertise includes SAP Ariba, SAP Fieldglass and SAP S/4HANA and covers on-premise, cloud and hybrid procurement solutions.
About United VARs United VARs is an SAP Platinum Partner and a global alliance of leading SAP implementation specialists and solution providers who collaborate on multi-country SAP rollouts for small and midsized organizations. The United VARs alliance covers over 90 countries.
United VARs solution partners create apps and extensions to increase the functionality of SAP systems and provide industry-specific functionality. Many of these are listed in the United VARs Catalogue. Solution partners collaborate with United VARs implementation partners to incorporate their extensions in global SAP rollouts. They also create bespoke extensions for customers.